DIY Modular Drawer System - Parts List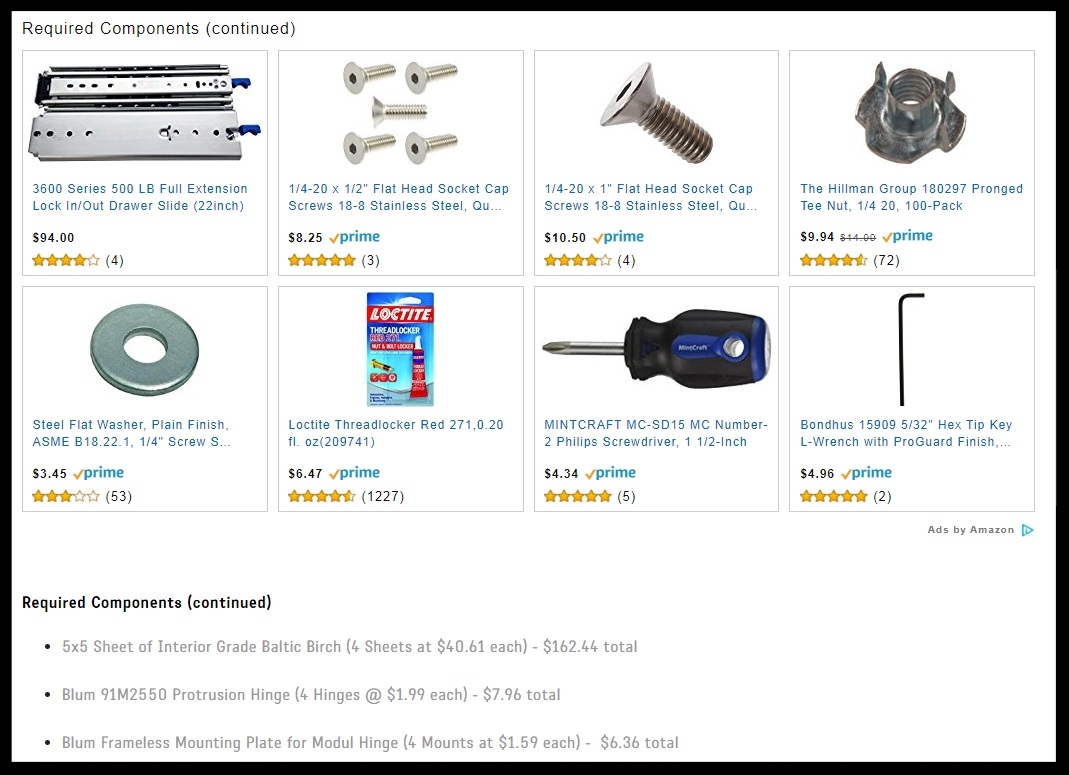 DIY Modular Drawer System - Parts List
Below is a list of items used to complete the 4th Generation 4Runner drawer system.
Section 1: Required Components

Section 2: Finishing (Optional)

Section 3: Accessories (Optional)

Total Estimated Cost: $2281.10
The Amazon links are affiliate links. This means at no cost to you, The Adventure Index will receive compensation if you purchase through the links we provide.
We also ask that you consider making a donation. Every dollar helps us pay for the resources necessary to continue this service. You will be helping others get one step closer to adventure!

Thank you!
*Disclaimer: Please keep in mind that this is a document that I used for myself as a reference when building the drawer system. This is not a guarantee of the product, nor is it a guarantee that this will be correct for your build. This is meant to serve as a reference, not instruction. Do your own research to see what may be right for you.
sale